24th China Power Supply Society Advanced Technical Training Workshop Features GaN Systems' Transistors
China Power Supply Society's advanced workshop trains hundreds of power engineers to leverage the benefits of GaN transistors
Shanghai, China – October 5, 2016 – Today, gallium nitride (GaN) transistors play an indispensable role in power systems by replacing power IGBTs and MOSFETs with devices that operate more efficiently, and reduce system size, weight and cost. At this year's 24th China Power Supply Society (CPSS)  advanced technical training workshop, GaN Systems will present to power design researchers and engineers an advanced technology session entitled GaN E-HEMT Devices, Principles and Applications. The presentation is part of a program that introduces the most current power semiconductor devices. Topics covered include new wide bandgap semiconductor technology, in-depth analysis of the structure, characteristic parameters, device selection and protection of high-frequency switching devices used for efficient power application problems. The three hour seminar is scheduled for October 31st, 2016. The program is part of a multi-day conference co-organized by the Power Institute of China and the Shanghai Maritime University.
GaN Systems continues to invest heavily in supporting its Asian customers by providing in-country staff, technical support and resources. This commitment is further extended by providing practical technology workshops, such as the CPSSC event. GaN Systems brings design knowledge to power system engineers, enabling them to rapidly develop the most efficient, state-of-the-art and competitive products that leverage the performance benefits of GaN.
Di Chen, GaN Systems global applications engineering manager, will present the seminar to an audience comprised of several hundred researchers and engineers. Charles Bailley, director of GaN Systems' Asian operations, explains, "More and more customers in China are developing leading edge power electronics. Using GaN, they have been gaining a competitive edge across the industrial, consumer, transportation, and datacenter server markets. This workshop gives engineers the tools to understand and use GaN transistors so they can meet their customers' power saving demands."
The agenda for Mr. Chen's workshop follows:
A basic introduction to GaN E-HEMT power transistors
GaN E-HEMT principles and package design
GaN E-HEMT technology and reliability
Driver & component selection
PCB layout and thermal considerations
GaN E-HEMT applications
The event will be located at the Shanghai Maritime University in Shanghai, China.
###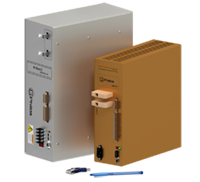 Compared with a silicon-based design (left), GaN transistors reduce the size of a 48 V, 12 kW motor drive by 5X and the weight by 3X
https://gansystems.com/wp-content/uploads/2016/08/GaN-Systems-9-transistors-2015-12-01-scaled.jpg
834
2560
LiquidWeb
https://gansystems.com/wp-content/uploads/2023/10/gan-logo-infineon-tag-fc.png
LiquidWeb
2016-10-06 09:47:17
2023-07-21 06:56:51
24th China Power Supply Society Advanced Technical Training Workshop Features GaN Systems' Transistors