Vitesco Technologies Enters into Strategic Partnership with GaN Systems Alongside a Minority Investment
Regensburg (Germany), Ottawa (Canada), November 18, 2021. Vitesco Technologies, a leading international provider of modern powertrain technologies and solutions for electric mobility, has entered into a strategic partnership with Canada based GaN Systems Inc. as of November 18. GaN Systems is a respected leading developer of Gallium Nitride power transistors and delivers its products amongst others to the automotive industry. GaN transistors have great potential for automotive applications because they are more efficient, smaller and in system context more economical than silicon transistors.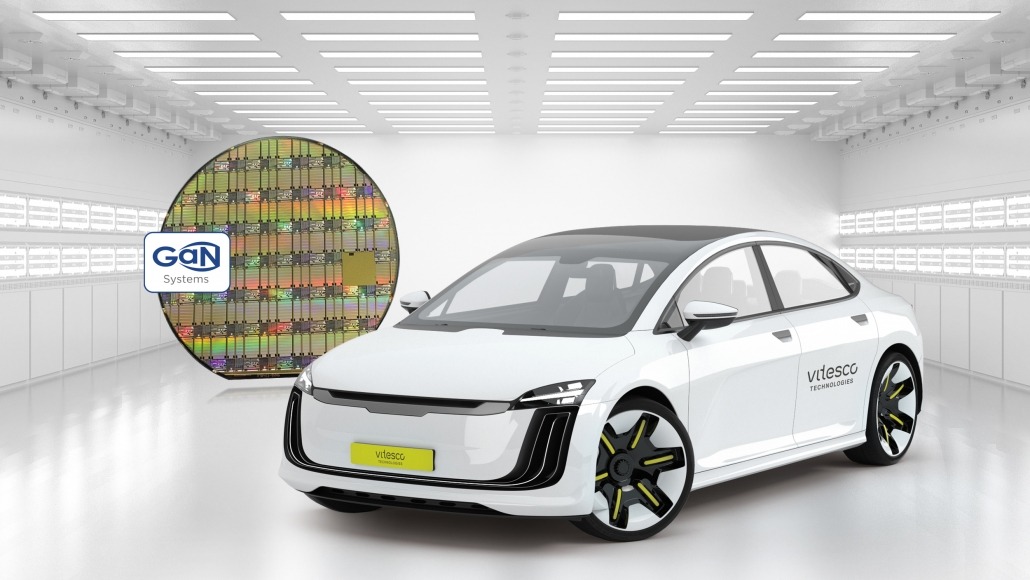 Particularly beneficial automotive applications are the charging and electric energy conversion in electrified vehicles. Currently, GaN-based transistors are still new for automotive use but with the joint development to be carried out by GaN Systems and Vitesco Technologies, highly attractive automotive applications will become available. Power electronics based on GaN technology will help to increase vehicle range and to further improve the total energy efficiency of an electric vehicle.
Jim Witham, CEO of GaN Systems comments on the closing of the partnership: "GaN transistors are the power system technology of the future. The material enables smaller, more efficient and lower-cost power electronics. For us, it is an excellent opportunity to address the global automotive market by teaming up with Vitesco Technologies."
The benefits of Gallium Nitride  
Power electronics and power conversion (from AC to DC and from DC to DC) have a great influence on the energy efficiency of an electrified vehicle. During each conversion of electric energy, a certain amount of electricity is inevitably lost as heat due to the principles of physics. This impacts the total efficiency of an electric drive train. Innovative, so-called wide bandgap semiconductor materials like GaN and Silicon Carbide (SiC) offer a solution: They facilitate much higher switching frequencies, they have lower heat losses, which makes their integration into compact products easier and more cost-efficient. Vitesco Technologies is therefore already offering SiC chips in its highly efficient new traction inverter platform (EPF4). Now GaN chips are being added to the technology portfolio.
"GaN transistors help to minimize heat losses, particularly the switching losses at the high switching frequencies we require. GaN components simply outperform silicon chips in every respect. So, our early access to this pivotal technology is valuable", explains Dr. Gerd Rösel, head of Innovation in the Electrification Technology business unit of Vitesco Technologies.
It will require qualified and specific joint development work to make GaN technology usable in the car. The return on this development work, however, is massive: Due to the efficiency of GaN transistors, as well as the resulting low cooling requirements and compact dimensions, future power electronics will be able to increase an electric car's efficiency and range. "Together with GaN Systems we will be able to develop a platform for even more efficient automotive-grade solutions for 400 V to 800 V DC/DC conversion, for onboard chargers and in the future also for inverters", says Rösel.
https://gansystems.com/wp-content/uploads/2021/11/GaN-Co-operation1B.jpg
1407
2500
LiquidWeb
https://gansystems.com/wp-content/uploads/2018/02/gan-systems-logo-fc-340x156.png
LiquidWeb
2021-11-18 11:07:53
2023-06-20 10:22:55
Vitesco Technologies Enters into Strategic Partnership with GaN Systems Alongside a Minority Investment