Article: When it comes to wireless transmission, power must catch up with data in Industry 4.0
This piece was originally published at Robotics and Automation News by Paul Wiener, GaN Systems' VP of strategic marketing.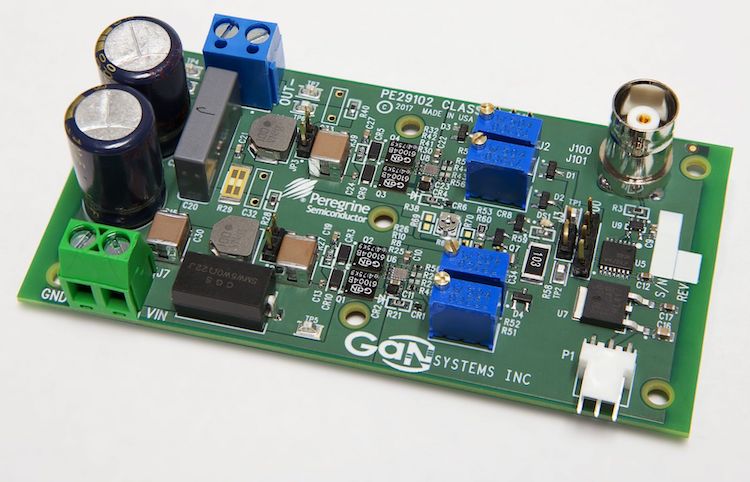 With the proliferation of robotics, artificial intelligence, and sensors – the increasingly intelligent industrial environments of today are barely recognizable when compared to the assembly lines introduced 100 years ago.
This is true – with one important exception. In some of the most advanced factory and warehouse spaces, power-reliant hardware devices are still plugged into a fixed electrical outlet to operate or charge.
So while data transmission has successfully evolved from wired to wireless, this is only beginning to be true for power.
And both data and power are the engines that will drive the ongoing growth and global impact of Industry 4.0.
The idea of wireless power is not new. In the 1890's, Nikola Tesla experimented with wireless power distribution.
So what have been the barriers to taking wireless power mainstream in industry? Power level, efficiency, cost, and performance have been the formerly insurmountable problems.
That is no longer the case today as wireless systems using GaN power semiconductors are solving the previously unsolvable, and enabling a new generation of industrial innovation.
With high frequency systems using GaN power semiconductors, power up to a 1,000 Watts and distances up to 1,000 mm are achievable between the power transmitter and receiver.
Past silicon-based wireless solutions were only able to deliver 20 Watts at a distance of 5mm.
Now wireless power can deliver at the same efficiencies and high power levels as wired power, with the additional key benefit that industrial environments need of untethered delivery at a distance. GaN enables rapid high power wireless charging with significant spatial freedom.
What does wireless power then mean for Industry 4.0? Industrial environments can become more flexible, intelligent, autonomous, efficient – and safer.
Some of the technologies that will benefit from wireless power include robots, IoT sensors, 5G networks, and AI.
Mobile robots
Rapid charging at hundreds of watts of power and greater is needed for industrial robots. And in wired environments, a human operator is needed to make a precise physical connection with a docking mechanism.
This limits the nature of robotic autonomy and efficiency. In high speed high power wireless environments, an autonomous mobile robot can simply park itself over a charging pad.
With a low profile design, wireless charging stations can be strategically and flexibly placed throughout a facility for maximum robot uptime and new levels of autonomy.
https://gansystems.com/wp-content/uploads/2020/01/gan-systems-board-IMG_1152-copy.jpg
482
750
LiquidWeb
https://gansystems.com/wp-content/uploads/2023/10/gan-logo-infineon-tag-fc.png
LiquidWeb
2020-01-28 08:17:49
2023-06-20 09:41:46
Article: When it comes to wireless transmission, power must catch up with data in Industry 4.0