GaN Systems Receives ISO 9001:2015 Certification
OTTAWA, Ontario, November 5, 2019 – GaN Systems, the global leader in GaN power semiconductors, today announced that the company received International Organization for Standardization (ISO) 9001:2015 certification for the design and manufacture of power semiconductor products. Both GaN Systems' Canadian headquarters and Taiwanese operations facilities received ISO certification from the British Standards Institute (BSI), the world's first national standards body and one of the largest. The certification represents third-party validation of the company's strong commitment to providing high-quality products and services that align with the standards of excellence required by major multinational customers.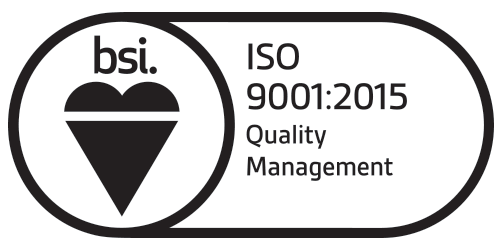 The ISO 9000 family of standards is designed to ensure that GaN Systems meets the needs of customers and other stakeholders via its quality management systems (QMS) while meeting and exceeding qualification requirements for its Joint Electron Device Engineering Council (JEDEC) and Automotive Electronics Council (AEC-Q101) qualified GaN power transistor products.
ISO 9001 is considered the leading standard for quality management systems and performance worldwide. The ISO 9001:2015 standard is the most recent version with significant enhancements since the last ISO 9001:2008 update.
"The ISO 9001:2015 revision demands a higher degree of leadership and management commitment than the previous standards. This commitment is consistent with our mission to be the place designers can go to realize all the system benefits of GaN in their power conversion applications," said Jim Witham, CEO of GaN Systems. "Operating our business consistent with the latest version of ISO 9001 brings trust and assurance to our customers, demonstrating that we are focused on continual improvement and achieving excellence in our customer service and delivery."
Please visit www.gansystems.com for more information, and click here to view the GaN Systems ISO 9001:2015 certificate.
###
About GaN Systems
GaN Systems is the global leader in GaN power semiconductors with the largest portfolio of transistors that uniquely address the needs of today's most demanding industries including data center servers, renewable energy systems, automotive, industrial motors and consumer electronics. As a market-leading innovator, GaN Systems makes possible the design of smaller, lower cost, more efficient power systems. The company's award-winning products provide system design opportunities free from the limitations of yesterday's silicon. By changing the rules of transistor performance, GaN Systems is enabling power conversion companies to revolutionize their industries and transform the world. For more information, please visit: www.gansystems.com or on Facebook, Twitter and LinkedIn.
As covered on: Electronics Sourcing Online, Yahoo! Finance, Reportable News, CRWE World, AccessWire, Techristic, iConnect007
https://gansystems.com/wp-content/uploads/2019/11/GS_ISO_SITE.jpg
410
800
LiquidWeb
https://gansystems.com/wp-content/uploads/2023/10/gan-logo-infineon-tag-fc.png
LiquidWeb
2019-11-05 09:00:59
2023-06-20 09:36:24
GaN Systems Receives ISO 9001:2015 Certification