Supply Chain Lessons Learned From The Covid-19 Pandemic
Originally published on Forbes.com, this article by GaN Systems CEO Jim Witham addresses what the last 18 months of the Covid-19 pandemic have shown us about how we think about the supply chain. Read it in full here.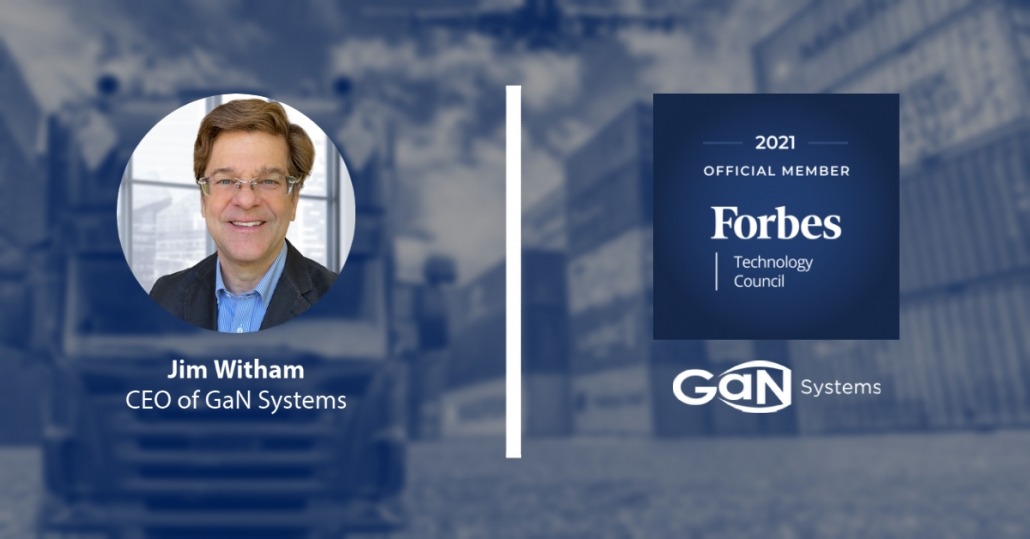 There's no doubt that the tumultuous events of the past 18 months led to the massive disruption of many key supply chains. Although industries experienced supply chain fragility before the Covid-19 pandemic, the current scale and diversity of impact are unprecedented, with shortages in critical medical equipment, consumer electronics, cars and even lumber.
If we look at the past several decades, geopolitical trade wars, shipping delays, plant closings, raw materials shortages, earthquakes and tsunamis have all exposed supply chain vulnerabilities and sent ripples throughout regional and global manufacturing. Geopolitical conflicts have stressed our increasingly globally interdependent networks, including the U.S.-Japan trade wars in the 1980s, the 2019 disputes between Japan and Korea in the semiconductor industry and the past four years of trade friction between the U.S. and China (paywall).
Japan's 2011 tsunami and earthquake temporarily impacted consumer electronics and automotive industries. In 2013, the SK Hynix fire rattled smartphone manufacturers' supply chains. Factory fires were a leading reason for supply chain disruption in 2020. And who can forget the Ever Given saga, in which a mammoth cargo ship blocked the Suez Canal, stranding 400 vessels and holding $9 billion in global trade hostage each day?
Although the inciting incident of these disruptions is different, they're the same in that supply chains eventually rebounded or pivoted and operations pressed forward — that is until the next disruption came along. But were any lessons learned and new practices put into play?
More than any of these past events, the Covid-19 pandemic exposed the degree to which our global supply chains are fragile and lethargic in their ability to respond to unexpected changes in demand. Although disruptions are inevitable, we need to plan and respond differently if we're to ensure global economic resiliency in the future.
My experience in the tech industry has taught me that there are four areas in which we need to look at the supply chain in new ways, but these all apply regardless of the industry.
Read about the four areas here on Forbes. 
https://gansystems.com/wp-content/uploads/2021/09/GS-forbes-tech-title-Copy.png
628
1200
LaunchSnap
https://gansystems.com/wp-content/uploads/2023/10/gan-logo-infineon-tag-fc.png
LaunchSnap
2021-09-09 09:13:20
2023-06-20 10:16:57
Supply Chain Lessons Learned From The Covid-19 Pandemic