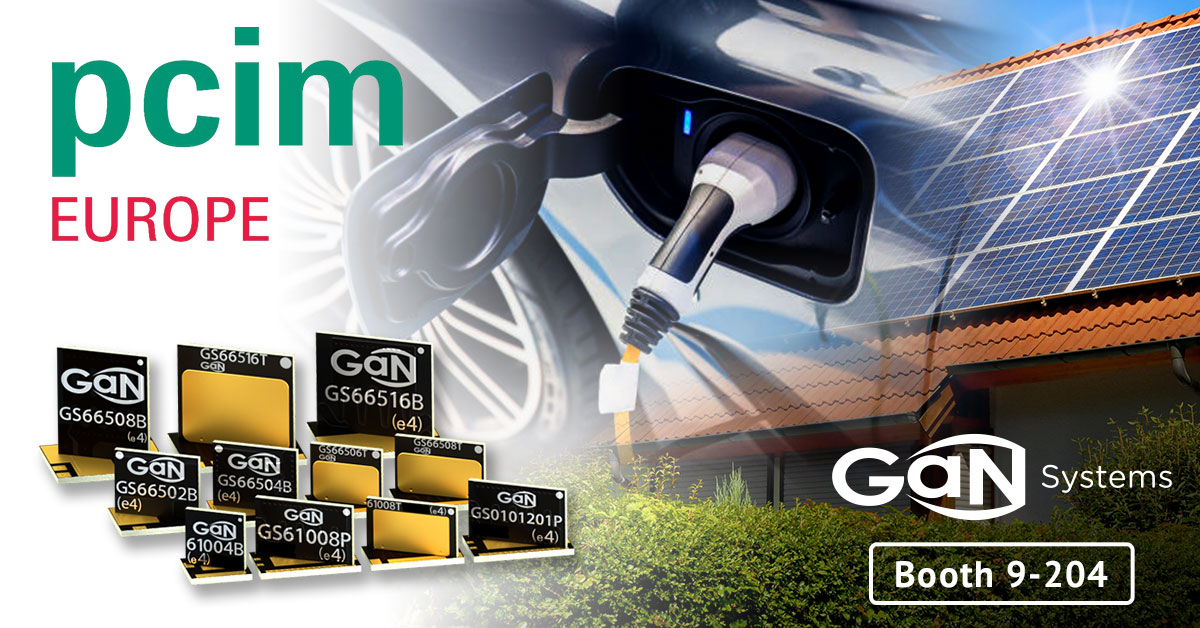 Location: Nuremberg, Germany
Dates: May 9, 2023 - May 11, 2023
Organizer's Website >
PCIM is the leading international exhibition and conference for Power Electronics, Intelligent Motion, Renewable Energy and Energy Management. Representatives from industry and science meet, trends and developments are presented to the public for the first time, and the entire value chain is represented – from components to intelligent systems.
This year, we will showcase a roundup of industry-leading power semiconductor solutions including these and more:
Fast-charging GaN chargers and adapters from industry leading OEMs such as Samsung, Dell and Razer.
High Fidelity audio speaker design from Daniel Hertz, founded by industry guru Mark Levinson
Data Center power supplies achieving unthinkable efficiency, size and power levels
Automotive OBC, DCDC and Traction implementations including 800V designs
Innovations in e-mobility, lighting, and shrinking power supplies.
GaN Systems will demonstrate the latest designs and products at Booth 9-204. Our CEO Jim Witham will also participate on Bodo's Power Systems' panel—"Wide Bandgap Design with GaN HEMT and Vertical GaN." The panel will occur at 1:05 pm.