RETHINKING 'WHAT'S SMART'
Next Generation Smart Home That's Available to Everyone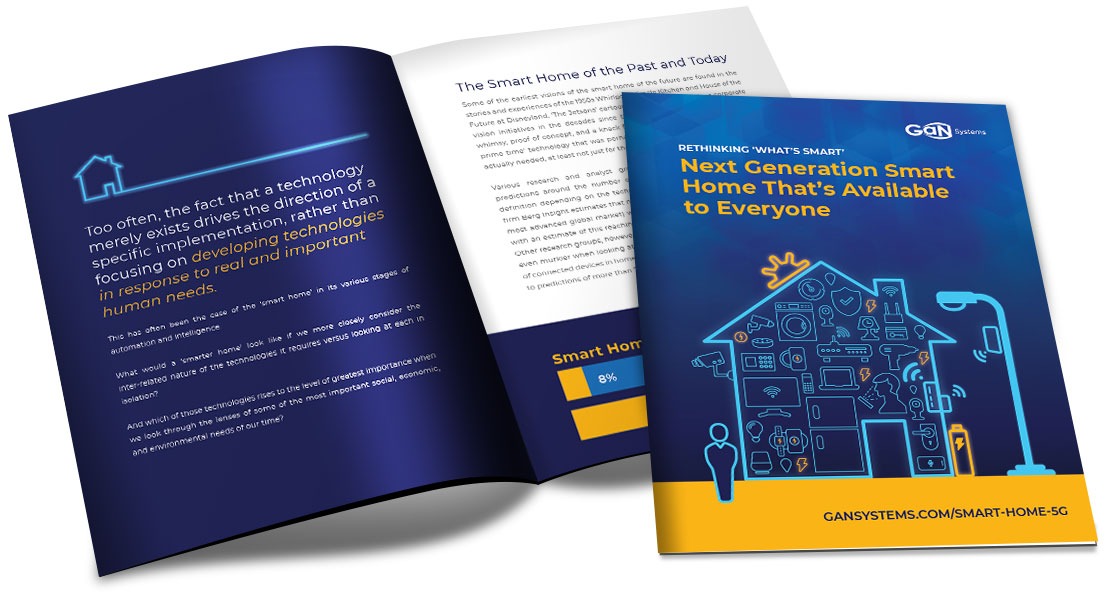 This eBook explores how technology is framed through the lens of social, environmental, and economic trends. The rise of 5G takes on the role of providing increased high speed Internet access to greater numbers of people to drive connections between homes and communities, as well as to the networks of devices inside each home.
In this eBook, you'll learn:
The foundations of connectivity, invisible and intelligent tech, and energy efficiency in smart homes
The top social and environmental trends impacting smart home technology design
Why and how wireless power will replace wired power in the new smart home
The role of technologies and systems outside the smart home – 5G and energy generation and distribution systems
How GaN technology plays a role in the 'smarter home' of the near future
This eBook is part of a two part series. Download eBook 2: "Technologies of the Next Generation Smart Home"
Download Your Free eBook Today!