GaN In 48v DCDC Converter For E-Mobility Applications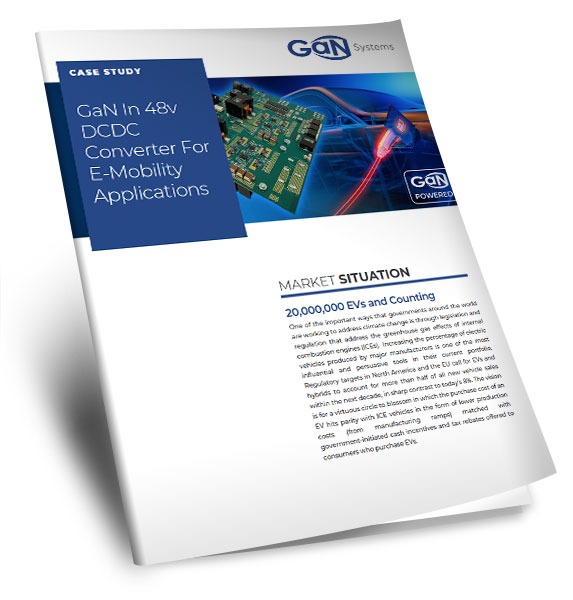 The rapidly growing e-mobility market requires power converters offering higher efficiency and power-density that deliver the system size and weight requirements need for products to deliver the driving range, proper battery sizing, and cost-effectiveness demanded by both manufacturers and consumers.
Only GaN power transistors can facilitate the kinds of innovative system designs that meet these demands. The EPowerlabs 48V DC/DC converter is a striking example of how GaN semiconductors can deliver a product with significant performance advantages over conventional MOSFET-based converter designs.
This case study shows:
The current market situation
The product challenge
The solution
Key Performance Indicators