The Future of GaN and Young Engineers
The Seventh Annual "GaN Systems Cup" China Power Supply Society (CPSS) design competition is now underway, reminding us of the vital role young engineers play in the future of our world and how it is powered through innovation with GaN. University students entering this contest continue to amaze us with their enthusiasm, creativity, and ingenuity throughout the years.
In the spirit of this competition, we're highlighting the designs from last year's grand prize winners from Heilongjiang University of Science & Technology and one of the first prize winners, a team from Huazhong University of Science and Technology. These teams presented the best performance and highest power density design for a bidirectional AC/DC converter using GaN Systems 650V GS66502B transistors that met several system technical requirements and parameters, including:
400W rated output power
220VAC input voltage and 300-400VDC output voltage
94% efficiency in both directions at full load
30W/cm3 power density
Closed-loop control
Over-current and over-voltage protection function
Run continuously for 30 minutes under natural cooling at 25°C
Award-Winning Designs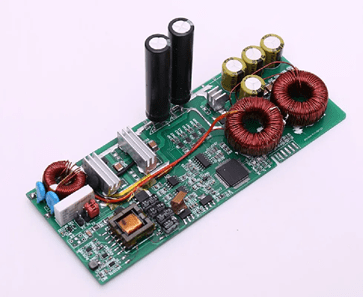 The team from Heilongjiang University of Science & Technology adopted a front stage Totem Pole Bridgeless PFC to improve the system's power factor and reduce the input current THD and back stage Synchronous Buck topology. The design allows automatic switching between forward and reverse working modes. Highlights include achieving 96%+ efficiency in both directions and 41W/cm3 power density, which exceeds requirements.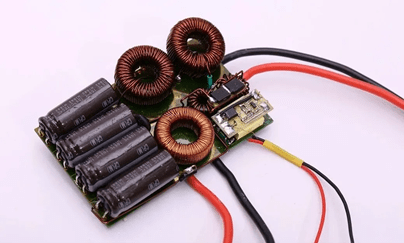 This design from Huazhong University of Science and Technology uses a front stage Totem Pole Bridgeless PFC and back stage bidirectional non-isolated Buck/Boost converter, which works in Buck mode in the forward direction and Boost mode in the reverse direction. The topology is simple. It requires few switching devices, and does not require a transformer, reduces the volume of the converter, and can achieve higher power density. This design achieves 85W/cm3 power density.
With GaN, power electronics engineers are changing the world with designs that are more efficient and in smaller and lighter packages while offering high performance and reliability that is needed in today's power electronics.
These innovative designs provide huge differences in applications in power-reliant industries such as data centers, electric vehicles, renewable energy systems, industrial motors, and consumer electronics.
https://gansystems.com/wp-content/uploads/2021/01/gancup2020.jpg
628
1200
LiquidWeb
https://gansystems.com/wp-content/uploads/2023/10/gan-logo-infineon-tag-fc.png
LiquidWeb
2021-06-02 14:34:44
2023-06-20 10:05:24
The Future of GaN and Young Engineers